Pinpoll
Pinpoll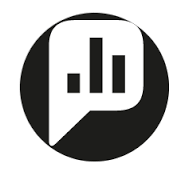 Project duration

May 2015 - October 2016

Funded by

Commissioned by
---
---
Project partners
---
Project team

Martin Stabauer

Tobias Oberascher
---
Publications

F. Burgstaller, M. Stabauer, R. Morgan, G. Grossmann:
Towards Customised Visualisation of Ontologies: State of the Art and Future Applications for Online Polls Analysis
In: Proceedings of the 40th Australasian Computer Science Conference (SCSC 2017), Proceedings of the Australasian Computer Science Week Multiconference, ACSW 2017, Jan. 31 - Feb 3., 2017, Geelong, Australia, ACM Press, ISBN 978-1-4503-4768-6, pp. 26:1-26:10, 10 pages, 2017.
M. Stabauer, C. Mayrhauser, M. Karlinger:
Converting Opinion into Knowledge: Improving User Experience and Analytics of Online Polls
In: Proceedings of the Third International Conference on HCI in Busines,s Government, and Organizations: eCommerce and Innovation (HCIGBO 2016), Held as Part of HCI International 2016, Toronto, Canada, July 17-22.2016, Fiona Fui-Hoon Nah, Chuan-Hoo Tan (Eds.), Springer Verlag, Lecture Notes in Computer Scinece (LNCS), Vol. 9751, 2016.